POST CONSTRUCTION CLEANING PROVIDES THE FINISHING TOUCHES
When commercial construction or renovation projects at your facility are complete and the major debris has been removed, look to ServiceMaster Of Edmonton JMS to provide the final, detailed and thorough post construction cleaning services to finalize your project and make your premises shine.
The dust and dirt caused by construction and renovation can be harmful to the health of building occupants and is often difficult to remove. Construction clean up requires expertise and specialized equipment and cleaning products to effectively remove airborne dust particles and residue that settles everywhere after building construction and renovation. Professional post-renovation and construction cleaners know how to carefully and effectively remove layers of construction dust and grime from ceilings, light fixtures, walls, furnishings, windows and window coverings, hardware, appliances, office equipment, kitchen and washroom surfaces, carpet, hard surface flooring and more.
As a commercial cleaning company with many years of experience and expertise in the commercial cleaning industry, ServiceMaster Clean has developed the most advanced products and methods to make your premises shine after renovation or construction has taken place. Our post construction cleaning service teams are dedicated to going above and beyond your expectations with the expertise and resources to do the job quickly and thoroughly. We will make your office or facility look its very best after any construction or renovation project.
All of our cleaning and disinfection services are conducted in accordance with the guidelines of public health authorities including Health Canada and the U.S. Centers for Disease Control and Prevention.
Once your construction or renovation project has been completed, ServiceMaster Of Edmonton JMS is your ideal post construction cleaning service, as well as your ideal partner for ongoing commercial cleaning and maintenance services.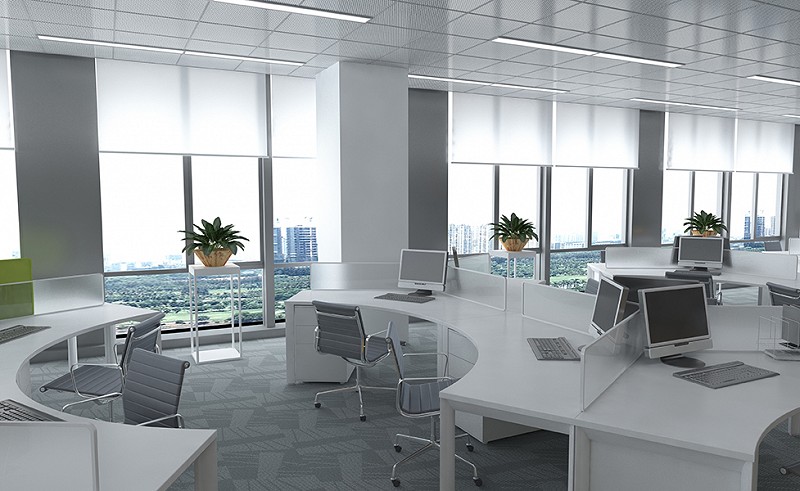 POST CONSTRUCTION CLEAN UP TASKS INCLUDE:
Cleaning and removing dust from air vents and diffusers
Cleaning lighting fixtures
Cleaning kitchen and restroom fixtures
Wall cleaning
Interior and exterior window cleaning
Commercial carpet cleaning
Hard-surface commercial floor cleaning and finishing
Electrostatic disinfecting services, if required
Did You Know?
Do you supply everything required?
We supply all the labour, equipment and materials required to carry out the tasks as would be outlined in our agreement with you. You may also exercise the option of having us provide various consumable goods for your facility such as toilet paper, paper towels, hand soap, etc. at their added cost.
Will we always have the same cleaner?
We strive to maintain continuity as this helps build a healthy rapport and trust with our janitorial services customers along with added security.
What are your rates?
All jobs are priced according to task, whether it is daily office cleaning, commercial facility cleaning services, regular carpet cleaning or a one off heavy duty clean. We then take into account variations such as equipment and materials used, employee density, traffic density, etc. in calculating the final cost. We would be happy to work with you to develop a customized cleaning plan that suits your needs. Click here to view our pricing pages.